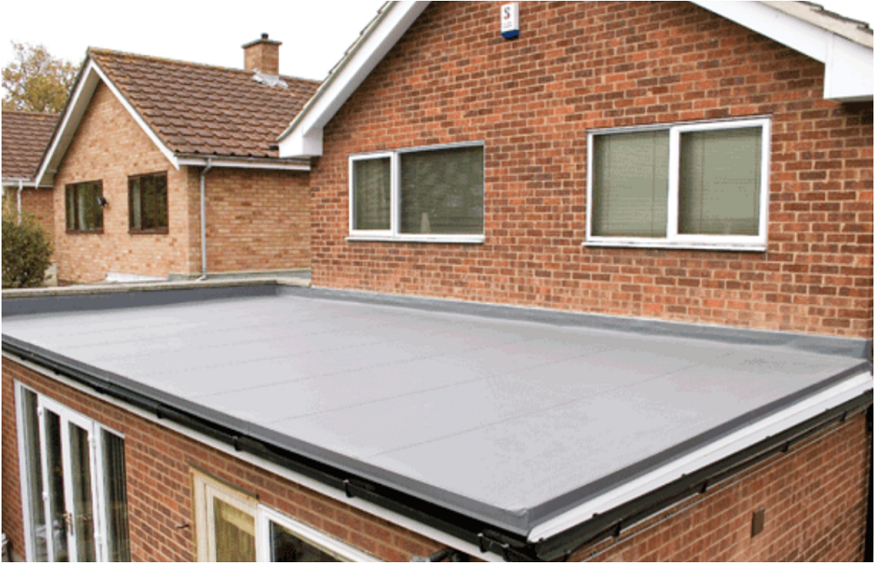 A Puddle On Your Flat Roof Can Spell Trouble
"Ponding" is a crucial indicator that your roof is nearing the end of its lifespan and won't offer sufficient protection in the future.
After a heavy downpour, water can pool on flat roofs for up to 48 hours, creating these problematic ponds.
The presence of any 'ponding' is a red flag for poor drainage, which not only shortens the roof's life expectancy but also leads to structural damage, leaks, and the potential for vegetation growth.
Homeowners need not witness visible pools of water on their roofs to diagnose an issue. Signs like algae growth or dirty circles on a flat roof are equally important indicators.
Several factors contribute to ponding on flat roofs, including the absence of proper slope. A lack of slope prevents water from efficiently draining off the roof's surface.
Structural sagging can also lead to ponding. When the roof sags, it creates an uneven surface that encourages water accumulation, impeding drainage.
Insufficient drainage systems or blocked drains can exacerbate the problem. Both flat and pitched roofs benefit from well-designed drainage systems, including gutters, downspouts, and scuppers, to prevent ponding and its associated issues. Regular maintenance and inspections are essential to ensure these drainage components remain clear and functional.
This post was written by Ted Williams! Ted is the owner of A Old Time Roofing, one of the best roofing companies St Petersburg FL. Ted is a Master Elite Weather Stopper GAF Roofing Contractor, a double award winner of Best Steep-Slope Contractor from GAF and achiever of Master Elite Consumer Protection Excellence from GAF. He has been serving the Pinellas County area since 1978. Old Time Roofing has a tradition of quality workmanship, servicing residential and commercial properties.