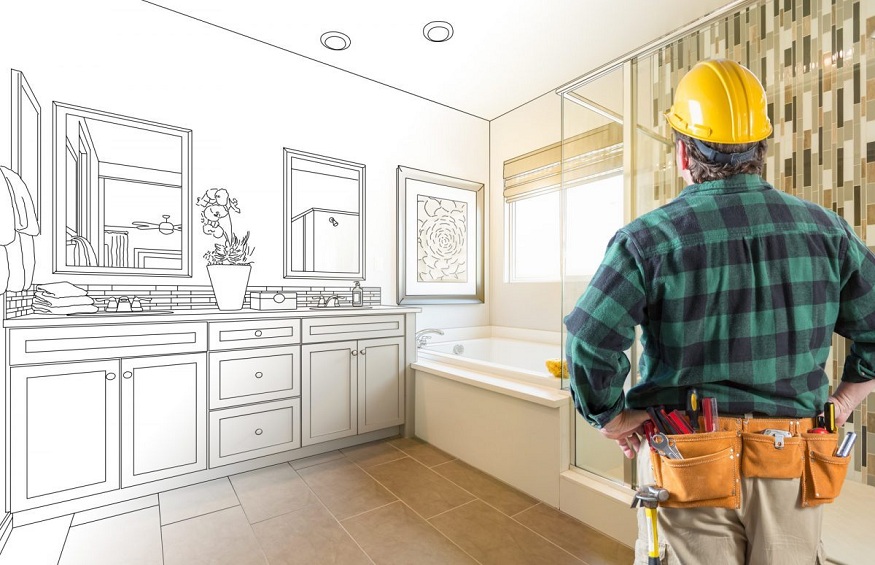 The Ultimate Guide to Hiring a Remodeling Contractor
In the golden state, real estate represents a premium investment, and whether you are looking to build from the ground up or remodel an existing structure, hiring a reputable contractor is a critical step. In bustling locales like Mountain View, the demand for quality work in home remodeling is skyrocketing. This guide aims to navigate you through the process of hiring a reputable in California, ensuring the highest standards of craftsmanship and reliability.
Traits of a Good Contractor
Engaging with a contractor for your home remodeling project is not merely a transaction, but a partnership. Hence, identifying a contractor with the right traits is quintessential for the smooth execution and success of your project. Here are some vital traits to look for:
Professionalism: A good contractor maintains a high degree of professionalism in all interactions. They keep appointments, meet deadlines, and are respectful in their communication. Their professional conduct reflects their commitment to delivering quality work.
Experience: Experienced contractors bring a wealth of knowledge to the table. They can provide valuable insights, anticipate challenges, and devise effective solutions, ensuring your project stays on track.
Reputation: A strong reputation is often a testimony to a contractor's ability to deliver satisfactory results. Look for contractors who are well-regarded within the community and have positive reviews from previous clients.
Transparency: Transparency in pricing, processes, and progress updates is crucial for building trust. A good contractor will keep you informed throughout the project, providing a clear picture of what to expect.
Attention to Detail: Quality craftsmanship lies in the details. Contractors with a keen eye for detail ensure that every aspect of your project is executed meticulously, resulting in a polished final product.
License and Insurance: As earlier mentioned, ensure that the contractor is licensed as per California state laws and carries adequate insurance coverage to shield you from liabilities.
Adaptability: Remodeling projects are prone to unexpected hitches. A capable contractor is adaptable and can navigate through unforeseen challenges, keeping your project moving forward.
Strong Communication Skills: Effective communication is the bedrock of a successful contractor-client relationship. Ensure your contractor is easy to reach, open to feedback, and prompt in addressing your queries and concerns.
Financial Responsibility: A contractor who manages financial resources prudently ensures that the project stays within budget without compromising on quality. They should provide clear and accurate estimates, and manage expenses efficiently.
Quality Assurance: Lastly, a good contractor takes pride in delivering high-quality work and will stand behind their workmanship, offering warranties and assurances for the work done.
By aligning with a contractor who embodies these traits, you elevate the probability of a harmonious remodeling journey and a gratifying outcome for your home in Mountain View or elsewhere in California.
Identifying Your Needs
Before you start your quest for the perfect contractor, it's paramount to have a clear understanding of your project's requirements. Define the scope of the remodel, the desired timeline, and the budget you are working with. It's advisable to have some flexibility in your budget to accommodate unforeseen expenses.
Searching for a Contractor
The search for a reliable contractor begins with personal referrals, local construction material suppliers, and online directories. Look for contractors with excellent reviews, a solid portfolio, and experience in the type of remodeling project you have in mind.
Verifying Credentials
California state laws require contractors to be licensed and insured. Verify the credentials of your shortlisted contractors by checking their license status on the California State Licensing Board (CSLB) website. Also, ensure they have general liability insurance and workers' compensation coverage to protect you from potential liabilities.
Requesting Proposals
Invite proposals from at least three contractors to compare cost estimates and timelines. Ensure each proposal includes a breakdown of materials and labor costs, and ask for clarification on any ambiguous terms or unclear charges.
Checking References
A reputable contractor will have a roster of satisfied clients. Ask for references and take the time to contact previous clients to inquire about their experience and the quality of work performed.
Contract Negotiation
Once you have selected a contractor, it's time to negotiate the terms of the contract. Ensure all aspects of the project are clearly defined in the contract, including the scope of work, payment schedule, and completion date.
Permits and Approvals
Your contractor should be well-versed in the local building codes and permit requirements. Ensure they obtain all the necessary permits before commencing work on your project.
Overseeing the Project
Stay involved throughout the project to ensure it's progressing as planned. Regular communication with your contractor can help address any concerns promptly and keep the project on track.
Final Inspection and Payment
Upon completion of the project, conduct a thorough inspection to ensure all work meets the agreed standards. Once satisfied, fulfill the remaining payment as per the contract terms.
Do Your Research
Hiring a reputable home remodeling contractor in Mountain View or elsewhere in California is a pivotal step toward ensuring the success of your home remodeling project. Adhering to this comprehensive guide will steer you towards a fruitful collaboration and a splendidly remodeled home.