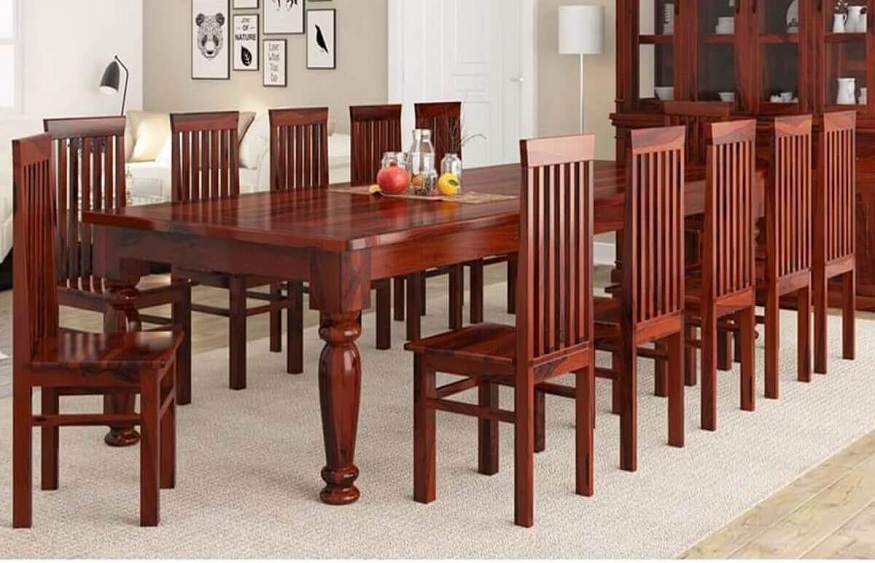 Dining Table Aspects You Should Consider Before Purchasing One
Choosing a dining table is likely the most crucial design decision you'll make when furnishing a dining room. The dining table will predominantly function as a place to eat, but it will also be used as a workstation for crucial conversations and, in the absence of a separate office. Therefore, before purchasing a dining table, it is important to consider its aspects.
Sizes
There are various varieties of dining tables to accommodate both small and large families. If you reside alone, a modest two-seat dining table may be sufficient. If you have a rather big family, you will undoubtedly require a 6- or 8-seat dining table. Consider an expandable or long dining table if you frequently host guests but don't require a great deal of space.
Shapes
There are advantages and disadvantages to the numerous dining table configurations.
Round
Circular dining tables are ideal for compact dining spaces because they encourage movement. You can readily navigate the area without fear of running into any pointed corners. However, due to their spherical shape, they do not provide much arm support. Therefore, a round dining table is not the best option if you need to use the table as a laptop workstation.
Oval
Oval dining tables are ideal for social gatherings. Everyone will feel connected and near.
Square
Square dining tables provide arm support and are ideal for compact locations. These are ideal for modest family residences and one-bedroom apartments.
Rectangle
Large, open dining rooms are best suited for rectangular dining tables. If you have a large room, it is likely that you will want a rectangular dining table.
Materials
You may be looking for the ideal dining table made of a specific material. This is certainly feasible. The primary materials used to construct dining tables are:
Wood – Wooden dining tables are the most robust and enduring overall.
Glass – Glass dining tables are most appropriate for formal settings. They are not suitable for residences with children.
Marble – Marble dining tables have gained popularity in recent years. Be cautious, just because a dining table is advertised as being made of marble does not mean it is. Numerous manufacturers offer imitation marble to replicate the appearance of genuine marble at a lower cost and with a lighter weight. Always verify the "materials" section of a product description.
Styles
Typically, it is simple to find a dining table that complements your existing home's aesthetic. As long as your taste isn't obscure, many retailers offer a wide selection of dining table designs. Here are some examples:
Farmhouse-style dining tables are typically constructed of timber with metal embellishments. They could be a pale brown wood colour or white if painted. The shape is generally upright, but the table supports may be rotated.
Rustic dining tables resemble farmhouse-style tables.
French country dining tables are typically made of wood, but their shapes are typically curved or feminine.
Scandinavian dining tables are straightforward and feature a minimal design. These tables feature a minimal design and come in the most fundamental shapes: rectangles, circles, and ovals.